History of Shepherd's Center of Greensboro
THE BEGINNINGS
In the fall of 1986, Dr. Harley Dickson was pastor of West Market Street United Methodist Church (WMSUMC). He had recently moved from the Queens College area of Charlotte where he had observed an effective organization of older adults called "The Shepherd's Center" (the name is drawn from Psalm 23). He proposed consideration of a similar organization for Greensboro.
Shepherd's Centers were developing in many communities across the country, having started in 1972 in Kansas City. Dr. Elbert Cole, also a Methodist Pastor, had expanded a seniors' group in his congregation into an interfaith coalition of congregations to help empower older adults to lead productive, creative, meaningful, and interdependent lives and to live safely in their own homes as long as possible. A Shepherd's Center was to be controlled and operated primarily by older people themselves.
ORGANIZATION AND ESTABLISHMENT
Dr. Dickson asked two members of the WMSUMC congregation – Jim Weikel and Farish Cochran — to explore the idea. They visited the Charlotte center, returning to endorse the possibilities in Greensboro.  The decision was made to invite the pastors of eleven other downtown congregations to consider working together. Eight in addition to WMSUMC agreed to designate two representatives each to form a Task Force; Jim Weikel was named Chairman.
This group conducted eight months of needs assessment within their congregations and in the community, making visits to other Shepherd's Centers in Winston-Salem, Kernersville and Charlotte. The nine congregations then pledged startup funds for the balance of 1987 and $18,000 in 1988 against a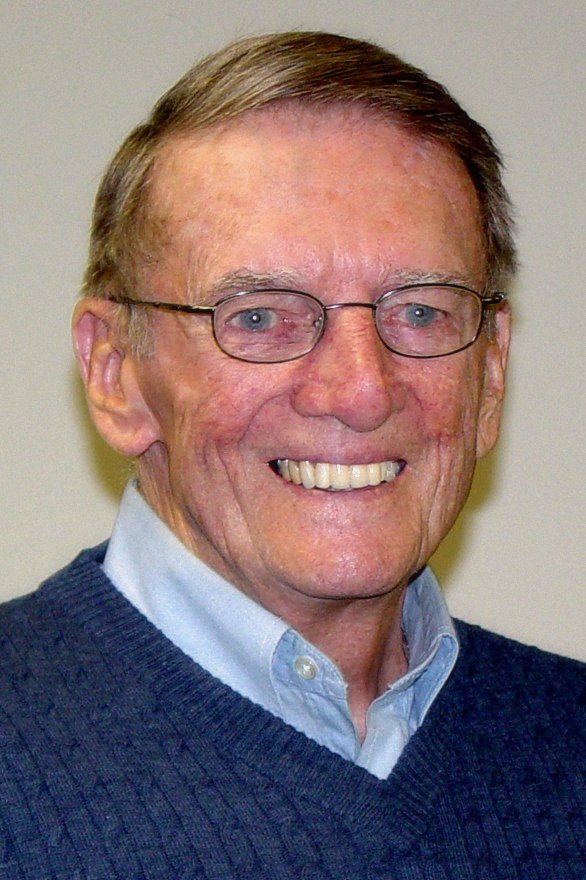 $21,000 budget. Applications for incorporation in North Carolina and a non-profit (501c3) status with the Internal Revenue Service were filed and the Task Force became the first Board of Trustees, with Jim Weikel as President. (Jim remains active with SCG)
Dr. Dickson offered space for an office in WMSUMC (a commitment that has been maintained for over twenty-five years) and the Board began consideration of initial activities, based on SCA nationally successful programs.
The Shepherd's Center idea, as developed in the Kansas City model, is to organize older adults (retirees with time, skills and energy) to undertake volunteer activities to help each other maintain independent and active lifestyles. Kansas City's first program was the delivery of hot meals to shut-ins, which then led to enrichment activities to bring those shut-ins and other older adults together in learning and fellowship. But Greensboro already had an effective Mobile Meals program. Therefore, the founding Board made a decision to avoid duplication of programs offered by other agencies in this community. Their first program area would be focused on opportunities for learning and fellowship; the initial Adventures In Learning program, organized by Sister Juliana Kowal and a few other volunteers, was offered in the fall of 1987 to 58 participants.
ADMINISTRATION AND PROGRAM DEVELOPMENT
Jean Eason was employed in October 1987 as Executive Director. She and several volunteer leaders attended weeklong training workshops led in Kansas City with Dr. Cole to fully acquaint them with the Shepherd's Center principles, goals and strategies. Greensboro's representatives have continued to participate in national and regional conferences and workshops, providing leadership numerous times. And Jim Weikel served for 8 years (1994-2001) on the Board of Trustees of Shepherd's Center of America.
Volunteers were recruited to assist the Director with bookkeeping, records of participants, answering the telephone, newsletters, mailings, etc. Adventures in Learning (taught by volunteers) continued as a focal program bringing together older adults from the wider community as well as from sponsoring congregations. In 1988, volunteers began a major Services for Independent Living program by identifying older adults who needed support services in the Lake Daniel area, recruiting "neighboring shepherds" through door to door visits. By 1992, this concept had been expanded to 13 more neighborhoods involving 200 volunteers and became the key basis of SCG services.
The Board of Trustees expanded congregational sponsorship beyond the central part of Greensboro, and members of the Board began contacting pastors of other churches and synagogues in the community. By 1990, sponsorship had been assumed by a total of 19 congregations and the number later rose to 38. Sponsors provide annual cash support ranging from a minimum of $200 to $5500, plus many congregations provide no-charge availability of facilities when feasible. Each sponsor designates representatives to serve as liaisons to SCG for the Sponsors Council. With the additional support of community associations and service groups, SCG is able to reach a growing population of older adults.
GROWTH AND CHANGE
Shepherd's Center in Greensboro has initiated and managed a wide variety of activities as well as starting programs that have been transferred to larger agencies for growth and in some cases government funding supports (as SCG has no government nor United Way funding). Projects have been proposed by the volunteer leadership, participants or others in the community. Board of Trustees review recommendations before implementation, with key considerations of relevance to the mission, no duplication of service with another organizations, and whether Shepherd's Center has available adequate volunteer resources and funding to offer the activity.
Services for Independent Living
Earliest efforts were focused on the need for transportation for non-driving older adults and that need has continued to expand far beyond the volunteer programs designated as Shepherd's Wheels and Senior Wheels. The latter began in 1997 as a collaborative program with United Services for Older Adults, organizing congregational volunteers to provide transportation for medical care. In 2002, management of Senior Wheels (for medical care) was transferred fully to Senior Resources of Guilford. Shepherd's Wheels continues as a Shepherd's Center program with an average of 35 drivers providing 50-70 rides per month; trips may be requested for non-medical needs such as grocery shopping, beauty shop, post office, utility payments, or other trips necessary to maintain independent living.
Other service projects have responded to identified needs for minor home repairs (currently suspended),  assistance with free income tax preparation for seniors, and community service referrals.
In the past, services also included Care Link, an Interfaith Volunteer Caregivers program (1990-1994) involved 21 congregations organizing and training volunteer members to reach out and provide support to elders in need. This service evolved into Care Partners in 2003 with the Adult Center for Enrichment and involved respite services. In 2012 ACE discontinued the service.
Education and Life Enrichment
Adventures In Learning continues to be our major program, evolving from a few small classes four times a year in 1987 to the current schedule of three 6-week sessions that meet on consecutive Thursdays, offering 15-20 different classes plus lunch and forum speakers, with time for social interaction. The program remains affordable and enrolls over 200 participants each term. As the popularity of this program increased, the space to accommodate large numbers has evolved to only two or three sponsors. The programs are designed by a committee of active seniors who select topics and instructors, based on participant suggestions. With 30-50 volunteers engaged in each term, the seniors-helping-seniors model is also our model of success!
A computer learning center was launched in 1996 with support from a national network, as well as several foundations that provided funding for equipment. The ShepNet Computer Center maintains a roster of over 45 volunteers who manage all aspects of the project. They design content of classes and teach older adults the use of computers and the ever-evolving technology (in 2014 we added smart phone and iPad classes). Some classes fill quickly, as soon as 2 days after registration opens, and it is estimated that more than 4000 registrants have completed a ShepNet course! That's a lot of older adults keeping up with technology.
Over the years, volunteers have organized hundreds of trips that explore new places, provide entertainment, and encourage learning. Our Shepherds Travelers visit museums, parks, historic sites, great restaurants, theaters, and adventure explorations. Trips are designed for our specific participant base with concern for ease of walking, comfortable travel, great tour guides, safety, and the opportunity for social interaction. In 2011, SCG added overnight travel when the group spent three days in Savannah. Since then we have taken full buses to New Bern, Asheville, Henderson, Charleston, Florida and Washington DC. The first fly and tour group of 21 seniors spent five days in San Antonio, Texas in 2015; we have also done tours to Santa Fe Balloon Festival, New Orleans, and Ireland! Our visions are set on trying new adventures that our volunteers design.
Annual celebrations have been scheduled since 1987 to recognize volunteers and to share in fellowship and inspiration. Many of these early events involved a presentation by Dr. Elbert Cole as he continued to share his visions and experiences. Some have involved community leaders who invited SCG to explore issues such as the role of older adults in society (Rabbi Zalman-Schacter), or the need to learn how to accept help from others (Wendy Lustbader), or a moving focus on spirituality.  
In addition to these celebratory events, Shepherd's Center has sponsored a number of enrichment conferences for the wider community.  These have included programs focused on Retirement Living Options, Immigrant Elders, a Choir Festival of Friendship, discussions on Conscious Aging concepts, and Aging Place with a focus on home improvements to make our homes safer.

OPERATIONS
Over the years, SCG has purposely remained a small non-profit agency. Staff are part-time and usually consist of a director to manage operations and program staff to link programs/services to community participants. The addition of volunteers to assist with all the behind the scenes tasks and promotions make the programs possible. The team works to maintain promised services and special programs within the stated mission.
Sources of income have transitioned over the years from primarily congregational donations, to the current expenses managed with program fees, individual donations, various sponsorship (faith based, retirement community promotions, and community service organizations), fundraising projects, and small grants for special needs. Budgets are further managed with the generosity of time and services provided by volunteers using their personal resources.
An endowment was initiated in 2008 with a challenge gift from the Board President and is held at the Community Foundation of Greensboro. Growing this Charles & Mary Routh Endowment Fund enables us to preserve the principal gifts and using it's growth distributions for operating expenses. 
The value of our volunteers' contributions of time and talents, the value of the meaningful services and enrichment activities that keep people active and engaged, plus the value of our services to the overall Greater Greensboro community are impossible to calculate. 
Each year Shepherd's Center of Greensboro strives to serve additional older adults in meaningful ways. This will be an expanding challenge in the next 20 years, as a large wave of older adults (Baby Boomers) seek new opportunities and roles after retirement.  Always volunteer driven, Shepherd's Center uses the strengths of pooled knowledge and resources, coupled with a varied faith community to value all older adults. Never too old to learn, we find our blessings magnified through service and sharing in a community that honors the life and experience of our elders.